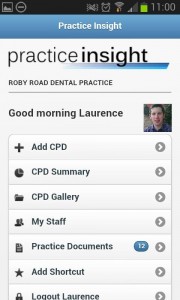 An increasing part of our work is in developing bespoke web-based software for our clients.
Whether on desktop, tablet or mobile, a bespoke web-based application can help your organisation to work more flexibly, put information at your fingertips and streamline processes.
Some of our recent and ongoing projects include:
practice management applications for a corporate dental practice of over 52 locations
e-learning portfolios for a national online service delivery company
business management software for a manufacturing company near Driffield
Read more about these and other projects in our Case Studies section.