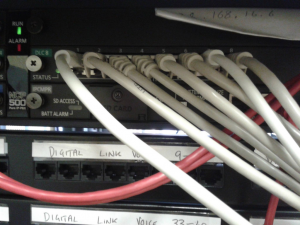 Planning, installation, maintenance and repair – we've got it all covered. We pride ourselves in completing work to the highest standards and always keeping the budget and timescale in mind.
Some of the projects we have undertaken recently include:
November 2010 – A new structured wiring solution for a manufacturing company near Driffield
October 2010 – A new staff ICT suite for a primary school
September 2010 – An iPhone accessible CCTV system for a manufacturing company in Beverley
August 2010 – A new interactive whiteboard and PCs for a new classroom
Read more about these and other projects in our Case Studies section.